Sixteenth of March Diary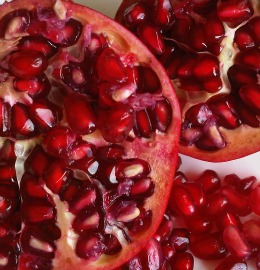 When it comes to temptation, I take the easy way out by not having the calorific things I find hard to resist at home. (This is a home that changes a lot and is about to change again.)
But that is a short-term solution. My long-term solution is to re-educate my taste buds.
And I have to say that I am quite amazed how quickly they accept new types of food that I introduce, while at the same time kind of forgetting how much they used to like whatever it is that I am either trying to cut down on, or cut out completely.
And there I was thinking that I could NEVER EVER survive without… Not that I have cut out anything permanently – only for a certain amount of time until my body has healed.
I used to eat a lot of bread – I absolutely loved bread - so much in fact that I ended up with excruciating stomach pain every time I ate. I didn't need a doctor to tell me I had become gluten intolerant.
Not only did I heal once I gave up all types of food containing gluten, when I reintroduced bread into my diet three months later my taste buds seemed to suffer from amnesia – that all-consuming love for bread was gone.
I can't remember when and why I decided to tackle my chocolate consumption. Chocolate was another thing that I used to eat A LOT of. I think I surprised both myself and my friends when I was able to drastically cut down on my consumption by simply switching to 70% cacao-rich chocolate.
I don't need much dark chocolate to satisfy my chocolate cravings.
I admit that it took a bit of time to work up a real liking for the dark stuff, but after a while my taste buds not only seemed to have forgotten the taste of sweet milk chocolate, they were actually repelled by it.
And then there was tea, strong black tea. I used to drink copious amounts of it all day long. I only interrupted my tea drinking with a cup of coffee, and if I switched to anything else in the evening then it was to wine.
I simply could not imagine life without my tea – a specialist tea mix containing seven different black tea types that I buy in bulk from an old Swedish coffee and teashop. I never travel without  a good stash of this tea in my bag.

My taste buds have not changed their mind on this one. But then again, I haven't stopped completely. I have one cup, only one cup, of this glorious tea at the start of each day.
I still drink a cup of coffee every day as well, but after that I mostly stick to fruit and herbal teas - which I used to detest but am quite fond of these days.
The ever-changing tastes of my taste buds never cease to amaze me!