A Tasty Way To Weight Loss
Ebook

How to lose weight with tasty food, spend less time cooking and have more energy.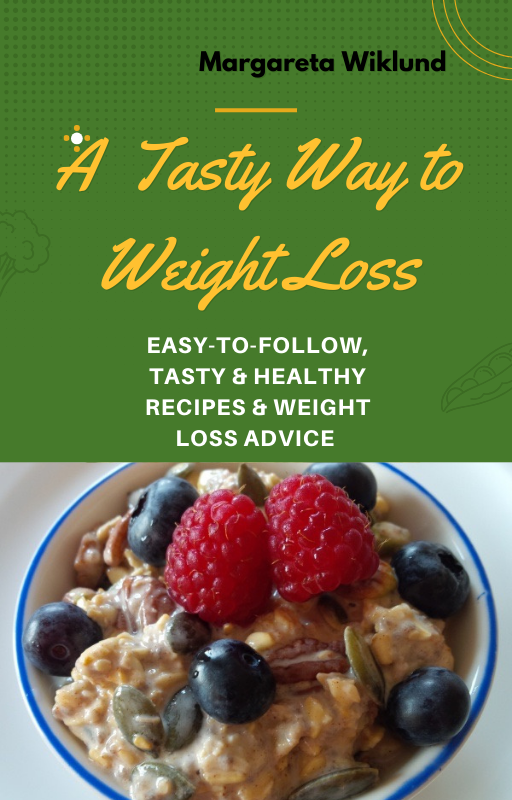 Do you come home from work tired and hungry?
Is it too easy to reach for that unhealthy ready-meal or take-away?
Do you wish you could lose weight and be healthy without having to spend hours cooking, and still eat tasty food?
You have come to the right place!
This ebook is filled with a combination of healthy ingredients, lots of flavour and a quick way from stove to plate. A combination to make it as easy and tasty as possible for you to lose weight and be healthy. 
| | |
| --- | --- |
| (Oat And Berry Smoothie) | (Spicy quinoa, carrot, chickpea and pomegranate salad) |
What You Will Find
Easy-to-follow recipes
Time-saving tips
Weight loss advice 
Nutritional information
Easy And Time-Saving Recipes

The recipes in "A Tasty Way To Weight Loss" ebook are easy and quick to make. This will save you time and make it simpler to have a healthy diet that will help you lose weight.
To help you even further there are "base" recipes which are perfect to batch cook, portion up and freeze.
Under each recipe you get several options of add-on foods to make your meal both more filling and nutritious. 
These add-on foods will also show you how you can make different meals with the same base. With some of the bases in the freezer, you can whip up a tasty and healthy meal very quickly.
And as a big bonus, all the base recipes can be used for vegetarians and omnivores at the same time - you just choose different add-ons depending on everyone's dietary needs. Just think how much easier this will make cooking for people who have different diets.
All the ingredients in the recipes are easily available in most supermarkets, which will also save you time as you don't have to run around to different shops to find what you need.
$20
| | |
| --- | --- |
| (Easy-peasy, super-tasty pea and ginger soup. It literally takes minutes to make. |  (Marinated salmon with a green stir-fry.) |
More Energy

Yes, being healthy and in control of your weight gives you more energy. I'm more energetic in my sixties than I was in my twenties, which is solely down to having a healthier diet now than I did then.
And you can do it too. This E-book will give you advice, nutritional information and recipes to help you become more energetic through a tasty and healthy diet.
| | |
| --- | --- |
| (Tasty curry sauce - a base recipe that you can use to make either a vegetarian curry, a fish/prawn curry or a chicken curry.) | (A really flavoursome tomato sauce - another base recipe.) |
When ordering "A Tasty Way To Weight Loss" Ebook you get a risk-free 30-day trial period.  

Are you ready to order? If so, click on the button below. The price is $20.
"A Tasty Way to Weight Loss" is a PDF digital downloadable Ebook. No physical book will be shipped or mailed. You will be able to download this Ebook as soon as payment  is confirmed, which may take a few minutes. 
Table of Contents
Introduction
The Best Carbohydrates for Weight Loss
Weight Loss Tips
Breakfast
Vegetables
Salads and Dressings

Quinoa, Carrot, Chickpea and Pomegranate Salad

Steamed/Lightly Cooked Vegetables

Stir-Fried Vegetables

Oven-Roasted vegetables

Root Vegetable Rostis

Cauliflower Rice

Tomato Sauce

Tasty and Healthy pesto

Spinach Tomato Ricotta Bake
Protein (including eggs, dairy, tofu)
Soup
Spices
Curry Sauce
Chilli Ginger Beef
Mix & Match
$20