A Tasty Way to Chicken
Ebook
25 Mouth-Watering Chicken Recipes With Flavours From Around The World.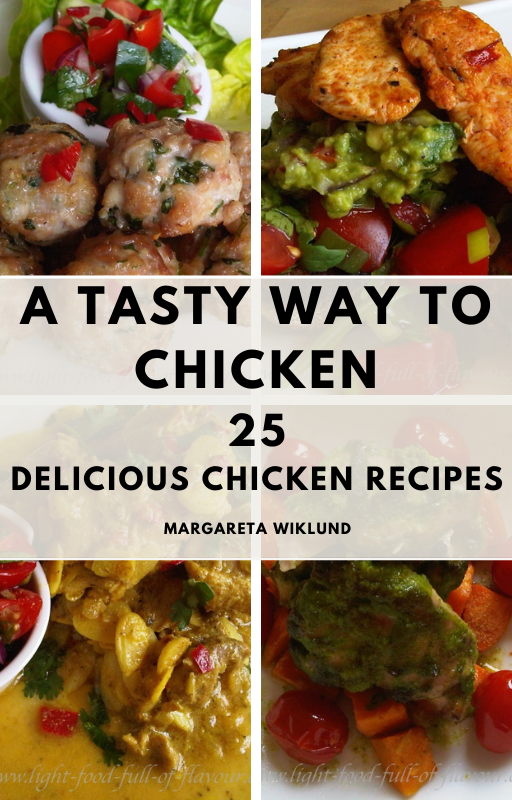 Do you love chicken meat?
Are you searching for inspiration for what to cook with chicken?
If so, this is the ebook for you. Let me whet your appetite for all things chicken!
You will find a variety of chicken dishes with flavours from different countries around the world.
The majority of these chicken recipes are also low in calories and kind to your waistline. Yippee!
All the chicken recipes are choc-full of glorious flavours.
Here are some delicious examples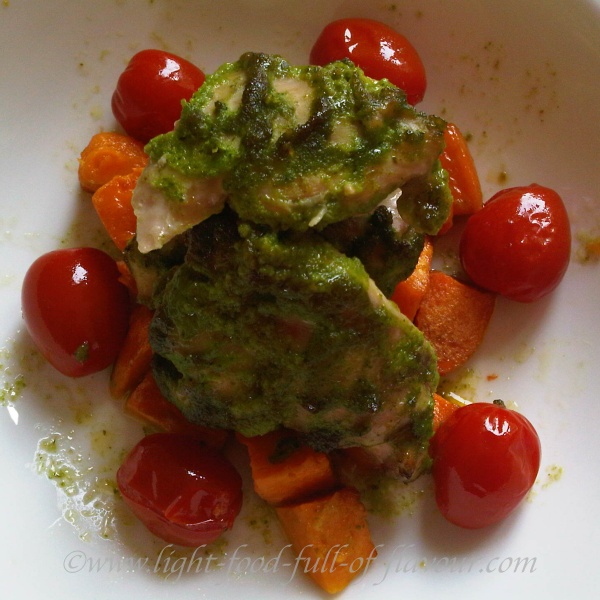 Super-Tasty Marinated Chicken With Chilli, Coriander And Lime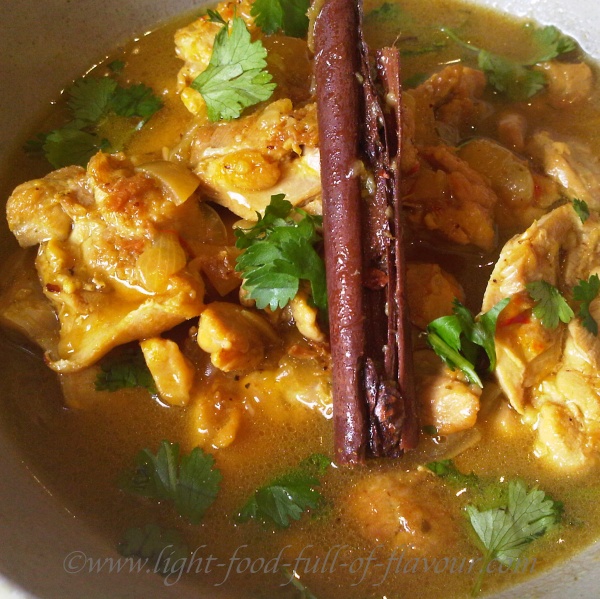 Moroccan-Style Chicken Casserole - Light And Oh So Tasty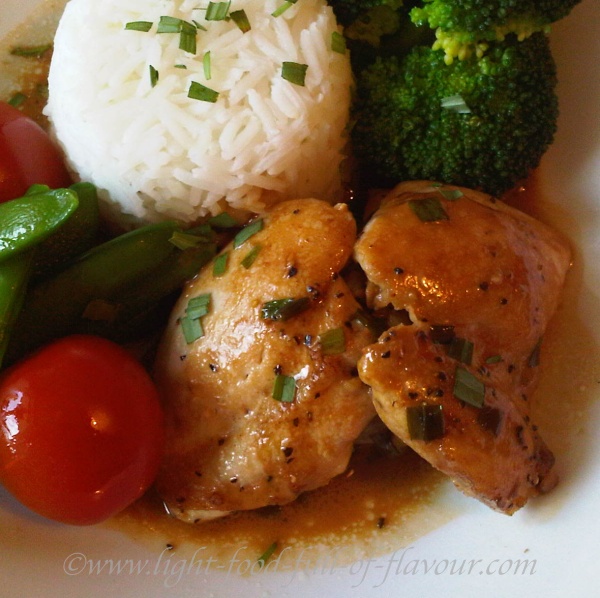 Chicken With Tarragon And A Vermouth Sauce - Just YUM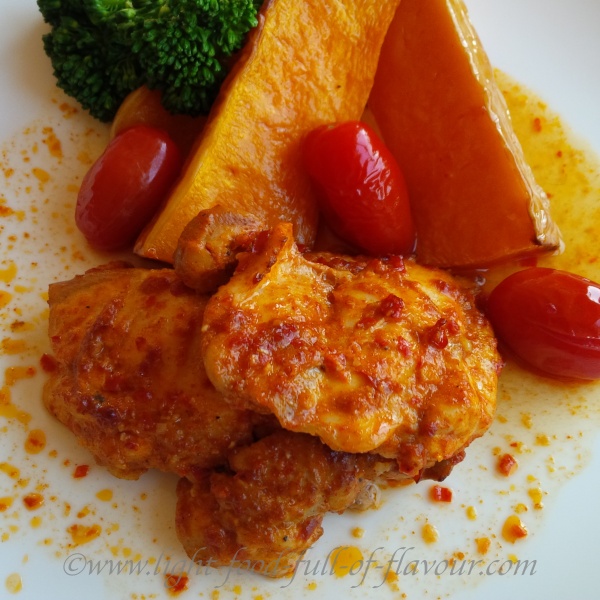 Piri-Piri Chicken With Roasted Squash - Hot & Spicy!
$14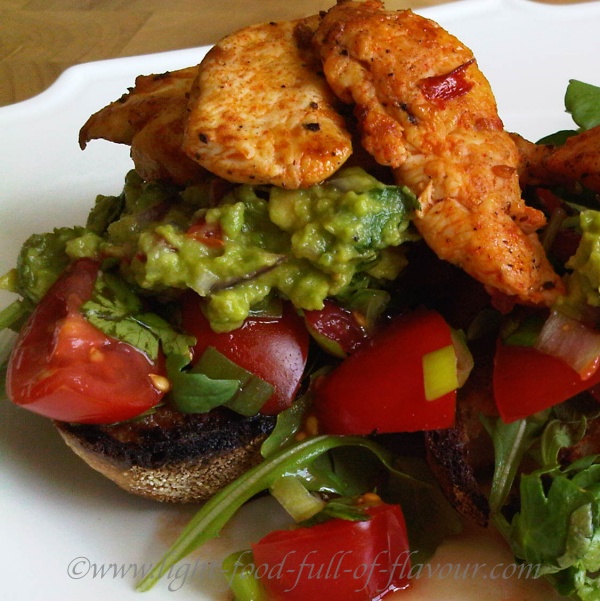 Fabulous Mexican Chicken With Guacamole And Tomato Salsa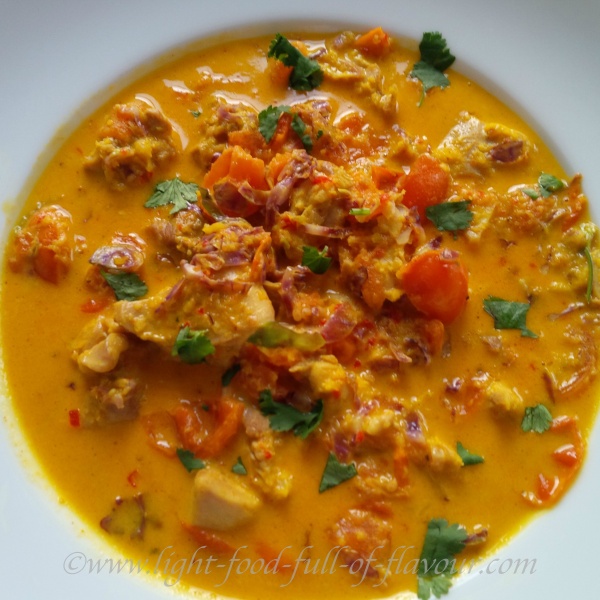 Luscious Chicken Curry With Lemongrass
Most of the dishes in this ebook are main dishes but there are also some super-tasty chicken soup and chicken salad recipes.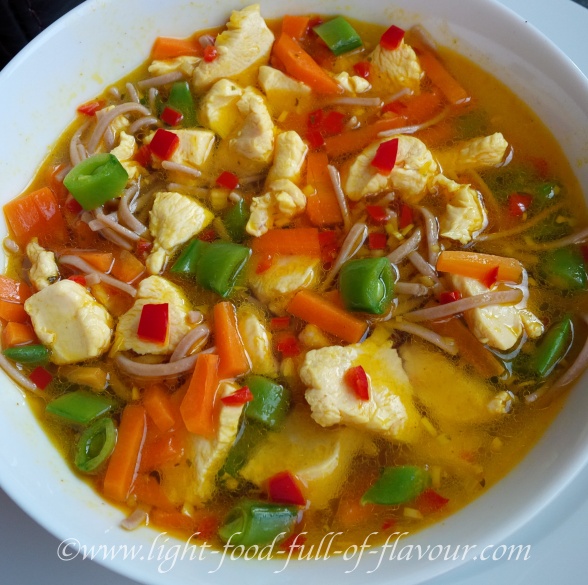 Chicken Noodle Soup - As Tasty As It Is Healthy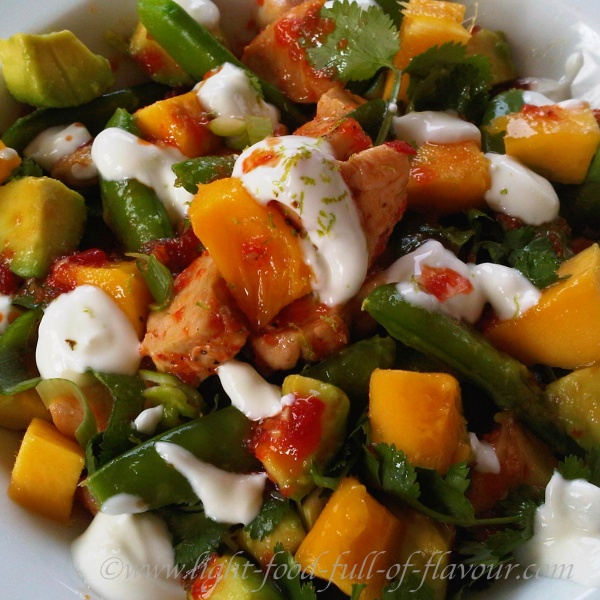 Chicken, Mango And Avocado Salad With A Kick Of Chilli 
When ordering "A Tasty Way To Chicken" Ebook you get a risk-free 30-day trial period.  
Are you ready to order? If so, click on the button below. The price is $14.
"A Tasty Way to Chicken" is a PDF digital downloadable Ebook. No physical book will be shipped or mailed. You will be able to download this Ebook as soon as payment  is confirmed, which may take a few minutes. 
Table of Contents
Introduction                                                                      
Chicken Main Dishes:
Chicken Pasanda
Moroccan-Style Chicken Casserole
Tarragon Chicken with a Vermouth Sauce
Marinated Chicken with Chilli Coriander and Lime
Parmesan Breaded Chicken with Tomato-Basil Sauce
Poached Chicken in an Asian-style Broth
Piri-Piri Chicken with Roasted Squash
Mexican Chicken with Guacamole and Tomato Salsa
Saffron Chicken Casserole
Chicken and Broad Beans in a Sherry, Mustard & Tarragon Sauce
Vietnamese Chicken Meatballs
Chicken with Harissa and Squash Tagine
Chicken Curry with Lemongrass
Chicken Stir-Fry
Spicy Pomegranate-Marinated Chicken Thighs
Chicken with Spicy Mash & Wasabi Mayonnaise
Harissa Chicken Wraps
Chicken Cashew Nut Curry
Lemon and Garlic Chicken with Quinoa and Pesto
Chicken Curry with Miso
Thai-Style Chicken Curry                                                          
Chicken Soups:
Chicken Noodle Soup                                                                

Thai-Style Chicken Soup                                                           
Chicken Salads:

Warm Chicken Salad with Mustard, Garlic and Herb Dressing

Chicken, Mango and Avocado Dressing                                  
$14
I have another Ebook - A Tasty Way to Weight Loss - with easy-to-follow and quick to make, tasty and healthy recipes and fantastic weight loss advice.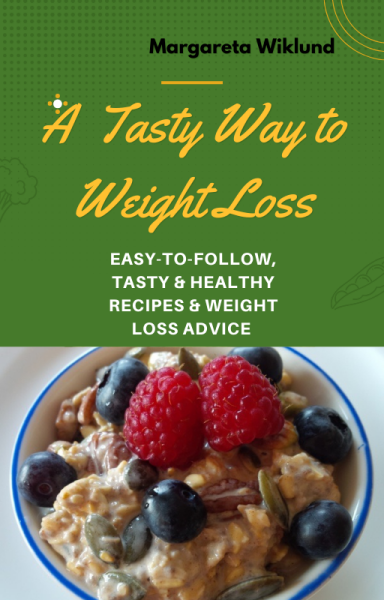 Privacy Policy>Contact Me>Top of page