Juicing With two Types Of Juicer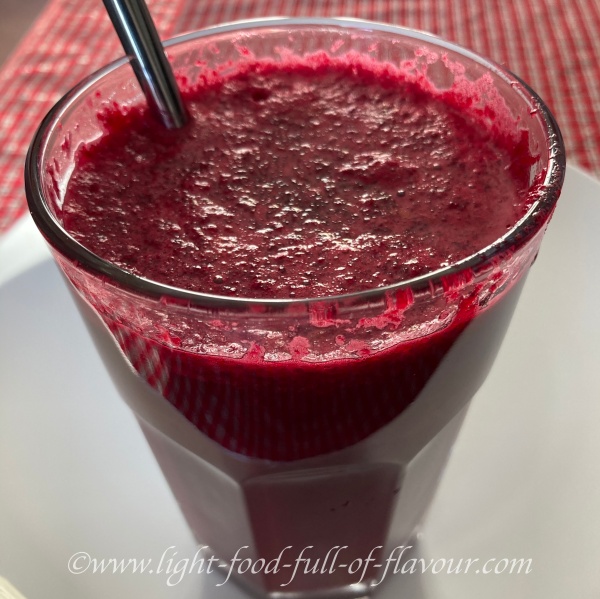 The choice is yours - juicing with two types of juicer.
Juicing vegetables and fruit can be a tasty way to add more vegetables and fruit to your diet.
The downside is that juicing removes a lot of fibre and when fibre is removed, carbohydrates are absorbed much faster into the blood stream.
There are two types of juicer though, and one type produces healthier juice.
Centrifugal, fast juicers, are the more affordable types but these juicers also removes a lot of fibre and some of the nutrients from the vegetables and fruits you are using.
Masticating, slow juicers, are more expensive but they tend to keep more of the nutrients intact and leave more fibre in the juice.
Slow Juicing 
I started out with a not very expensive centrifugal, fast juicer. I mostly used it to make cucumber, celery and ginger juice (see Ginger Root).
I've now upgraded to a slow juicer - a quite expensive machine but the company that sells them (https://www.juicyretreats.com/jr-ultra-8000-s2-whole-slow-juicer) were offering a 40% discount when I bought mine (they still are at the time of me writing this). 
Before buying, I read a lot of reviews of different slow juicers and this particular one came out on top a lot as the juicer that produced juice with most nutrients and fibre intact. 
It has 2 different filters you can choose from. I use the course filter which leaves more of the pulp, and more fibre in the juice (as you can see in the photo).
It does take a fair amount of effort to clean so I tend to make enough juice for 2 days and leave the left-overs covered in the fridge. 
And talking about amount, juicing is best as only a part of the vegetables and fruit you include in your diet - a diet that hopefully also includes raw and lightly cooked vegetables and whole fruit.
Recipe
Apart from apples, I mostly use vegetables, especially root vegetables, for my juices. 
If you are trying to control your weight, like I am, then it's best to be somewhat restrictive with your fruit intake and better to eat the fruit whole rather than juiced (see Weight Loss Tips).
For the recipe for the juice in the photo I use 2 apples, 4 carrots, 3 raw beetroots, a thumb-size piece of ginger and 3 celery stalks.
I love the taste of this juice, and that my slow juicer leaves so much pulp in the juice. It's a winner!
Home Page > Healthy Weight Loss Diary > Juicing With two Types Of juicer