Light Food Blog
Why go on a punishing diet when you can eat really tasty food and still lose weight? This blog will give you new light, tasty and healthy recipes that have been added to Light-Food-Full-Of-Flavour.com, where you can also find nutritional information and weight loss tips. Click on the orange button to subscribe to the blog/RSS feed.
Apr 15, 2019
Sri Lankan Vegetable Curry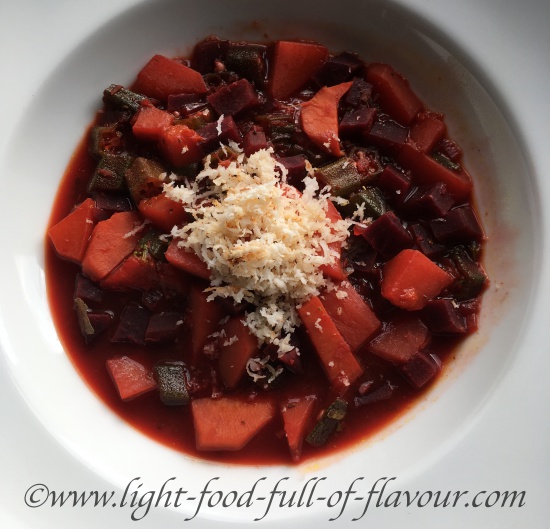 Delicious Sri Lankan vegetable curry which is quick to cook once you have prepared the ingredients.