Pea Aioli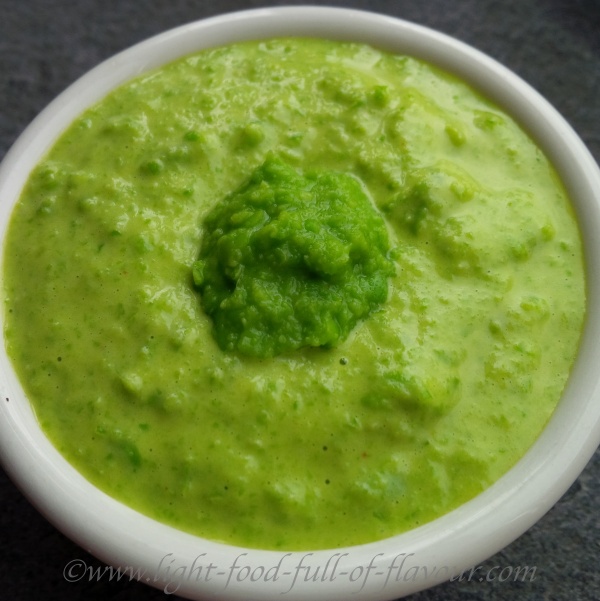 Aioli is really a garlic mayonnaise so weight-wise it is not the best thing to overindulge in. But a dollop of this gorgeous pea aioli won't do much harm.

That is pretty much my food philosophy anyway. I believe you can eat a bit of everything and still be healthy and maintain a weight you are happy with. The trick is to eat much more of the good stuff and only a small amount of the un-healthier food – and preferably only occasionally.

What's the fun in completely denying yourself something that you really like? 

Calories aside, this pea aioli actually contains some pretty healthy ingredients – egg yolk (which is the most nutrient-dense part of the egg), olive oil, garlic and peas. All of these are all full of nutrients that are really good for our bodies.

Green peas – which make up the biggest part of this aioli - are high in fibre, protein, vitamins, minerals and lutein. They are loaded with antioxidants and anti-inflammatory nutrients, have a relatively low GI and are an extremely low-fat food.

To avoid losing a lot of those nutrients through cooking, I place frozen peas in a pot, pour over boiling water from a kettle, cover the pot with a lid and just before the peas come up to a boil, I pour off the water and rinse the peas under cold water.

This pea aioli makes a great accompaniment to things like asparagus, crudités, roasted vegetables and prawns and scallops – and either of these, or perhaps a mix of them, will make a great starter or as part of a buffet.

As the peas are quite sweet, I think this aioli needs a fair amount of black pepper and a really good pinch of cayenne pepper.


Pea Aioli
225g frozen peas, cooked as per above

2 garlic cloves, crushed/minced

1 egg yolk – as you are eating this raw, use an organic or free-range egg yolk

100ml, 3½floz, slightly less than ½ cup, olive oil

Salt, black pepper
A pinch of cayenne pepper

1. Place the peas and 1 tablespoon of water to a food processor and blitz to a puree.

2. Add the egg yolk and garlic to a bowl and whisk together. Keep whisking while very slowly adding the oil, drop by drop to start with, until the sauce emulsifies and thickens. Once you have incorporated all the oil, stir in the pea puree and season with salt, black pepper and a pinch of cayenne pepper.