Breakfast Bread Toppings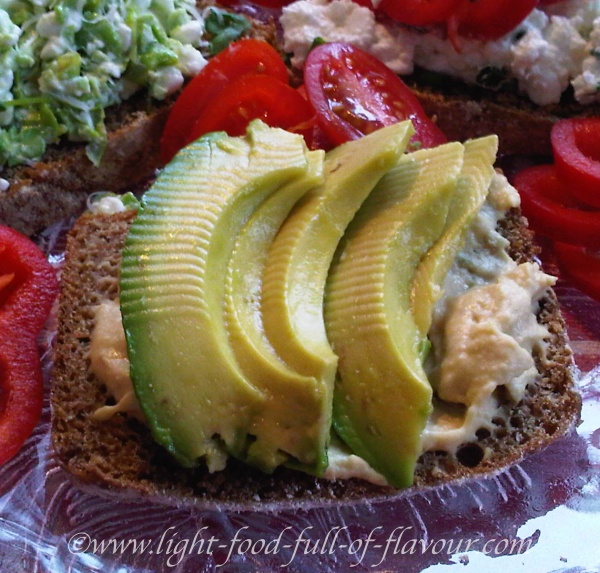 Tips for breakfast bread toppings.
I love good bread, especially sourdough bread. My personal favourite is moist rye sourdough bread of the Danish type. Super-Yum!
My breakfast bread toppings can be anything from scrambled eggs to ripe avocado.

I often eat sourdough bread with houmous (hummus) and sliced avocado. I absolutely love it!

Avocado and hummus are both really nutritious, and as long as you don't overdo it - no more than 1/2 an avocado and a couple of tablespoons of hummus - neither of them will affect your weight very much.

Make it even healthier and tastier by adding sliced raw red pepper (bell pepper) as well.


If you are gluten intolerant, try making this really tasty Gluten-Free Bread With Nuts And Seeds.
Filled Pitta Bread

I sometimes toast wholemeal (wholewheat) pitta bread and fill it with houmous, dark green leaves (water cress, spinach, arugula), sliced avocado and red pepper (bell pepper). It's a bit messy to eat but Oh So Tasty!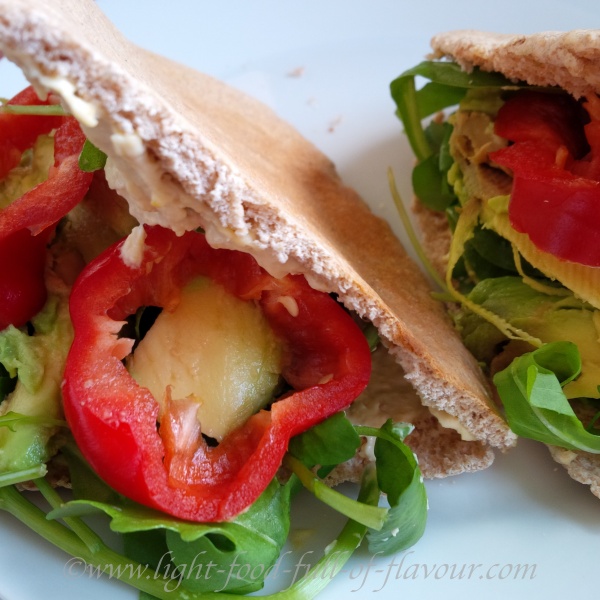 Breakfast Bread Topping The Spanish Way

On a walking trip in Spain I ate toast with olive oil, grated tomatoes, parsley and at times garlic for breakfast while in Andalusia. I make it with toasted sourdough bread - Sourdough Bread With Tomatoes And Garlic.

Worried about your breath - just leave out the garlic!


Perfect for brunch - fried mushrooms on toasted bread with lemon-thyme and feta cheese.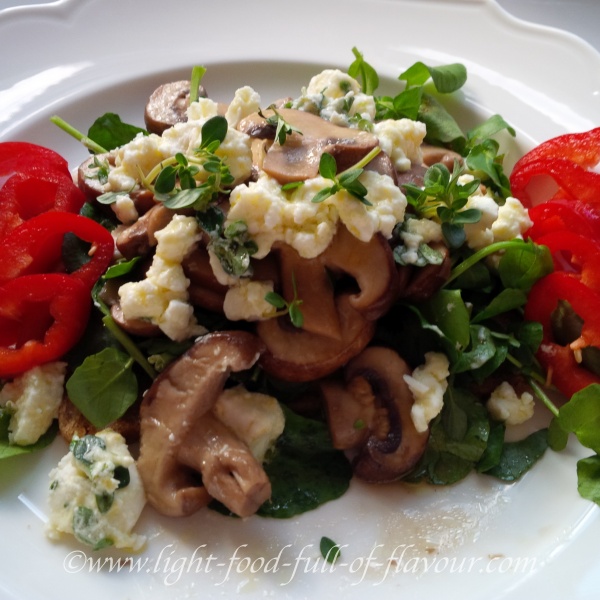 Other Ideas For Breakfast Bread Toppings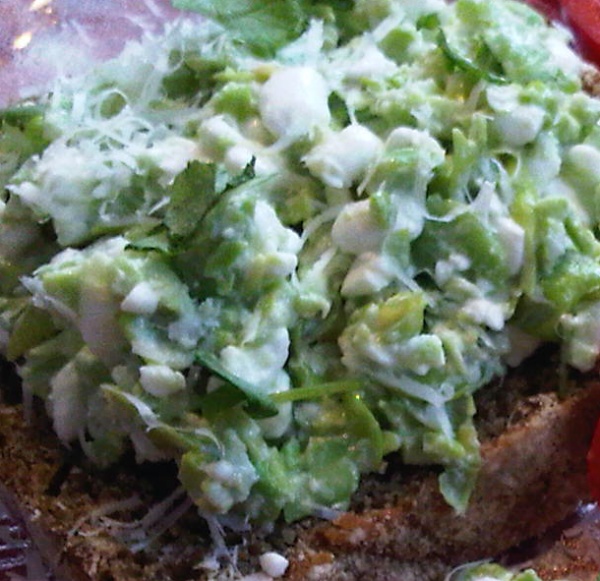 This is a really tasty soybean topping for bread.

Edamame beans - immature green soya beans (soybeans) – are considered to be a source of complete protein and are low in saturated fat while jam-packed with dietary fibre. I personally make sure that the edamame beans I use are not from a GM-crop.

50g, ¼ cup cooked soya beans (soybeans), roughly mashed (use a potato masher)

3 tablespoons cottage cheese

2 tablespoons grated Parmesan cheese

A small handful of parsley leaves

A squeeze of lemon juice

Salt and pepper

Mix the mashed soya beans with the cottage cheese, Parmesan cheese, parsley and lemon juice and season with a little bit of salt and pepper.

If you want to take this a step further and make it even healthier and tastier, top with sliced avocado and red or yellow pepper (bell pepper).
Cottage Cheese And Feta Cheese Topping
100g, 3½oz, ½ cup cottage cheese

25g, 1oz, feta cheese, crumbled

Black pepper

Watercress or chopped chives 

Red or yellow pepper (bell pepper), sliced

Mix together the cottage cheese with the feta cheese and season with a bit of black pepper. Divide the mixture over slices of bread and top with watercress or chopped chives and red or yellow pepper (bell pepper).

As an alternative, you could swap the pepper (bell pepper) for smoked salmon.
Herb-Infused Feta Topping
100g, 1oz, feta cheese
1 teaspoon mixed dried herbs (like Herbes de Provence)
black pepper
1 1/2 tablespoon Extra virgin olive oil
In a bowl, crumble the feta cheese with a fork and mix in the herbs, some black pepper and the olive oil.
Top the bread with with some dark green leaves (spinach/rocket(arugula), then some of the feta mixture and finally sliced tomato.