Light Food -
A Tasty Way To A Healthy Life

Yes, you can do it – be healthy and full of energy and still indulge in food full of flavour.

How? You can do it by eating food that contains some carbohydrates, a bit more protein and some fat.

What you need to know are which carbohydrates, proteins and fats are the best for you – and how to combine them. Add spices and herbs to this mixture and your food will be both massively flavoursome and good for you.

If you eat the right combinations of carbohydrates, protein and fat, you will also lose weight (see Healthy Weight Loss Diary - 9/1).

The best way to take control of your health and weight is to cook your own food as much as possible. You need recipes that will inspire you – recipes that will make you want to cook.
I aim to give you all of this – to share my huge passion for food, cooking and nutrition with you.

You will find a wide variety of recipes, weight loss tips and nutritional information on my site. Nutrition plays a big part when it comes to both your health and weight.

That said, even though this is a website about light food I have also added some cake recipes. Life, after all, is far too short to be wasted on counting every single calorie.
Margareta Wiklund
A Taste Of What You Will Find On Light Food Full Of Flavour

Did you know that black pepper contain piperine, a phytochemical which helps you absorb more nutrients from the food you eat (see Nutritional Information).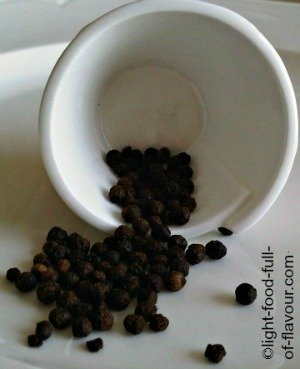 Breakfast tip!

If you don't have the time or the appetite to eat before you leave for work, try taking something with you as you are less likely to snack on unhealthy things if you've eaten properly in the morning.

This Super-Tasty and Healthy Bircher Muesli is perfect  for doing just that.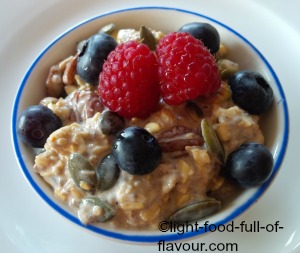 Vegetarian Chilli Recipes
I get a lot of requests for vegetarian chilli recipes and I am more than happy to oblige.

Click on the photos below for some of my hot&spicy vegetarian dishes.

Tasty And Healthy Pulses

Pulses include beans, peas, chickpeas and lentils. Pulses are low in fat and saturates whilst being packed with both insoluble and soluble fibre, protein and a variety of minerals.